The architecture of the Kanada-Haus
Materials and symbols
Canada's new Embassy on Leipziger Platz is designed by Kuwabara Payne McKenna Blumberg (KPBM) of Toronto, Gagnon Letellier Cyr of Québec and Smith Carter of Winnipeg. The Embassy's interior architectural design is by HOK/Urbana (Ottawa-Berlin).
The building, created by this joint venture of architects, showcases Canadian materials, technology and design. It mirrors the diversity and distinctiveness of Canada's geography through the use of a variety of materials from different Canadian regions. The facade is made of Tyndall limestone from Manitoba. The materials featured inside include Douglas-fir from British Columbia, black granite and maple from Quebec and Eramosa marble from Ontario. This creates spectacular internal spaces.
In addition to the green roof designed by the landscape architect Cornelia Oberlander, Kanada-Haus offers several ecological and sustainable features, particularly in the components related to ventilation and natural lighting.
The vision of the architects and the expertise of the selected Canadian artists thus offer an identity narrative that is resolutely modern, and showcases the richness of Canadian values and heritage. It offers a window onto a Canada that is welcoming, unifying and open to the world.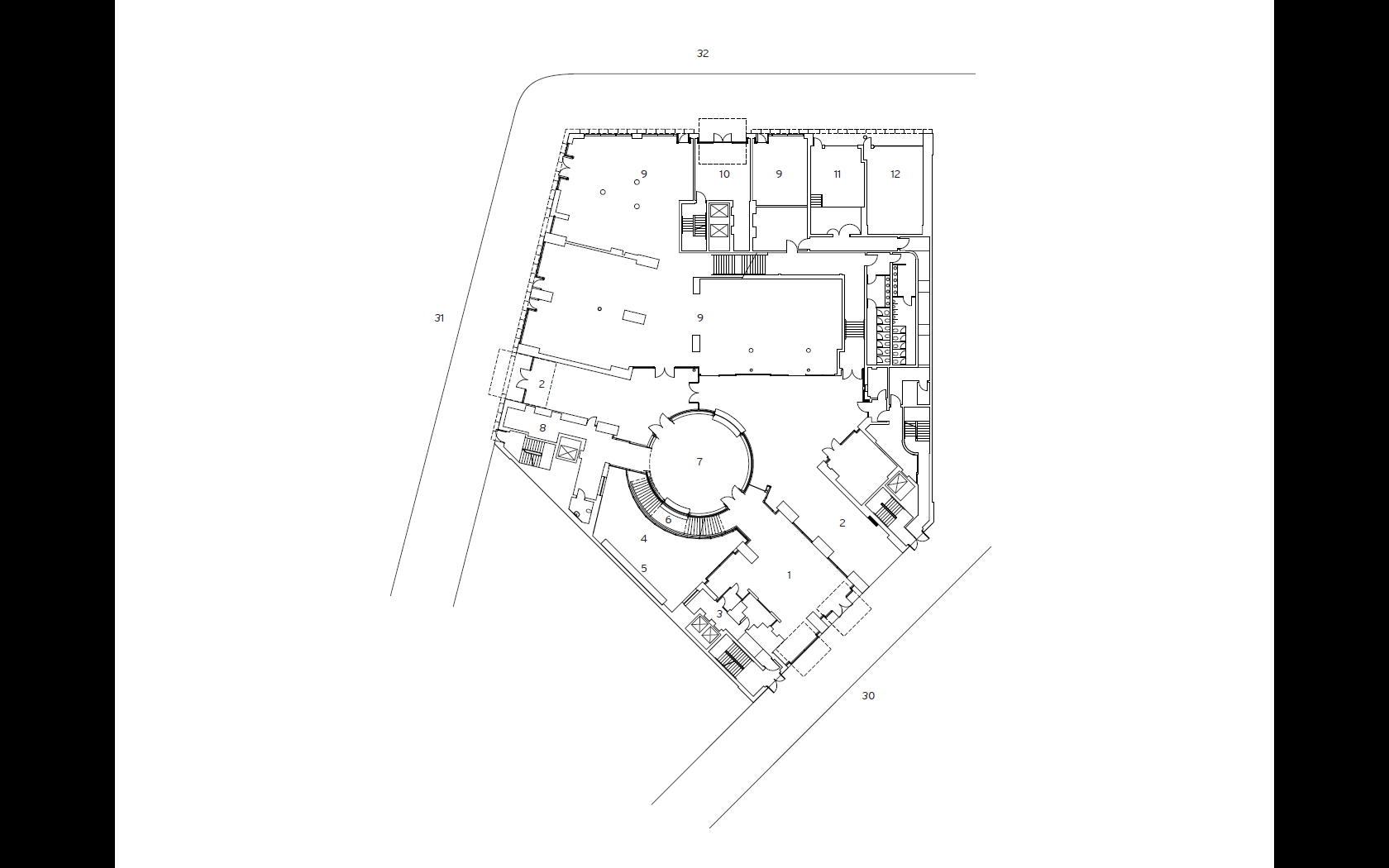 KPMB Canadian Embassy. Ground Floor Plan
Foto: KPMB Architects, Toronto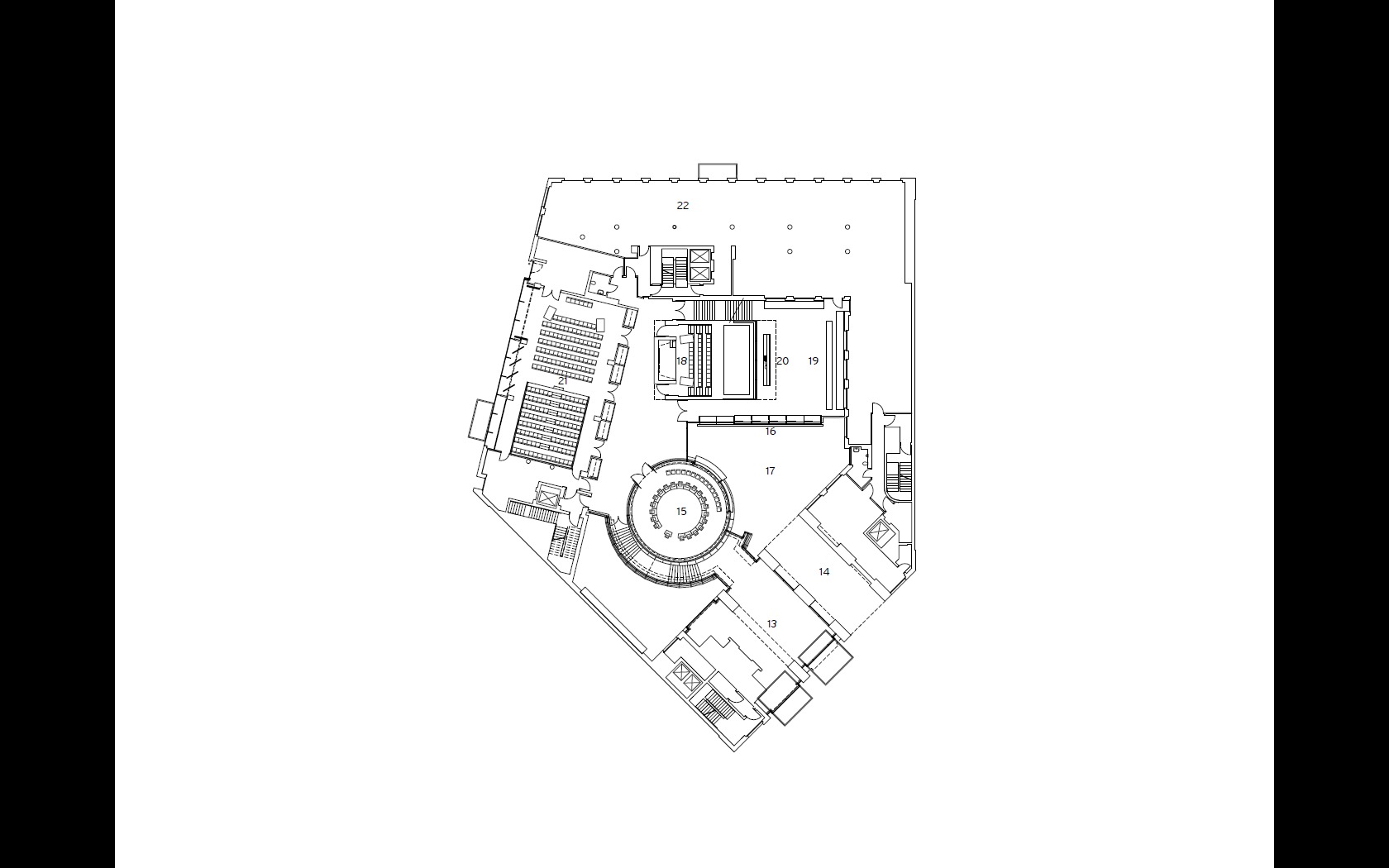 KPMB Canadian Embassy.First Floor Plan
Foto: KPMB Architects, Toronto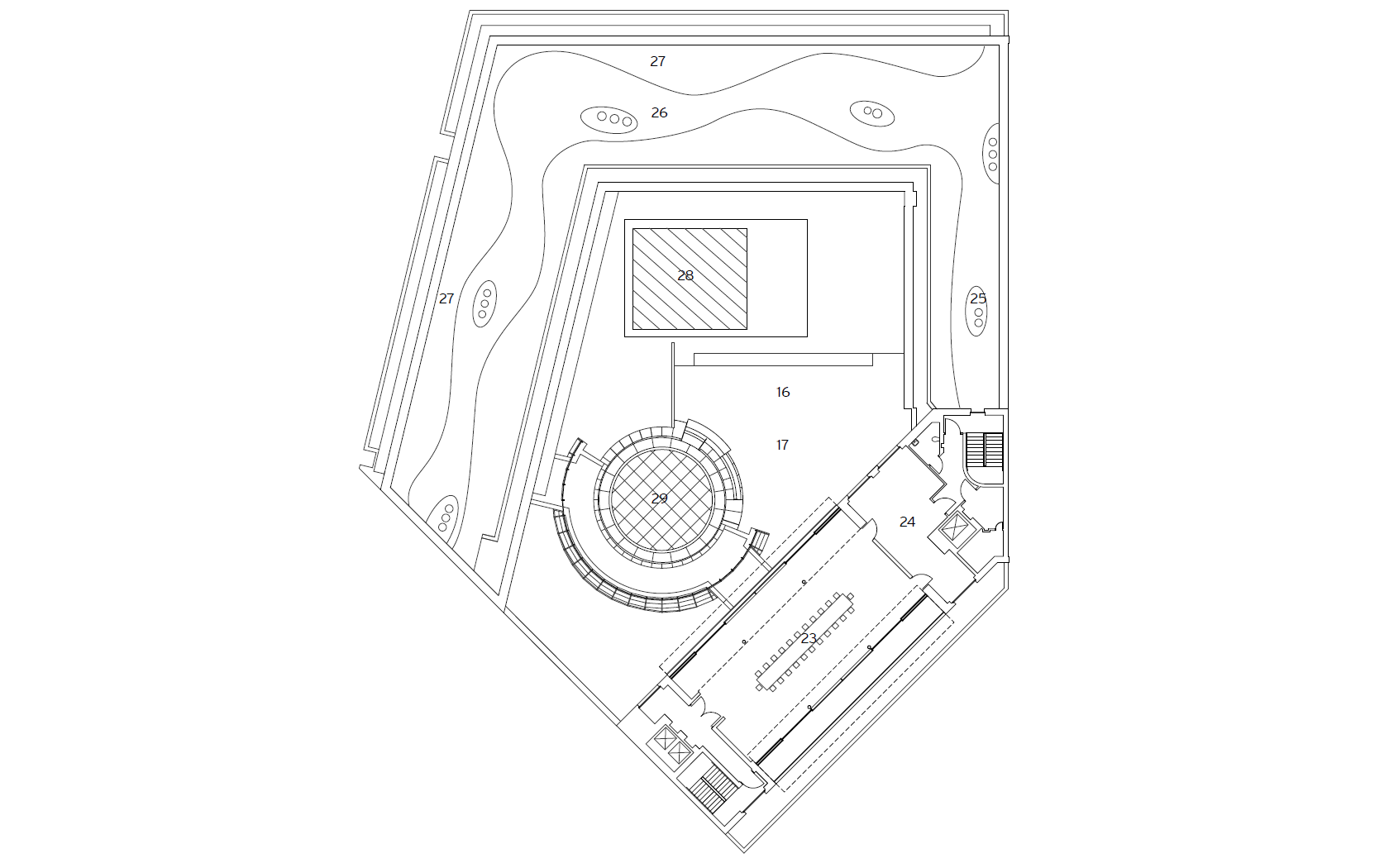 KPMB Canadian Embassy. Tenth Floor Plan
Foto: KPMB Architects, Toronto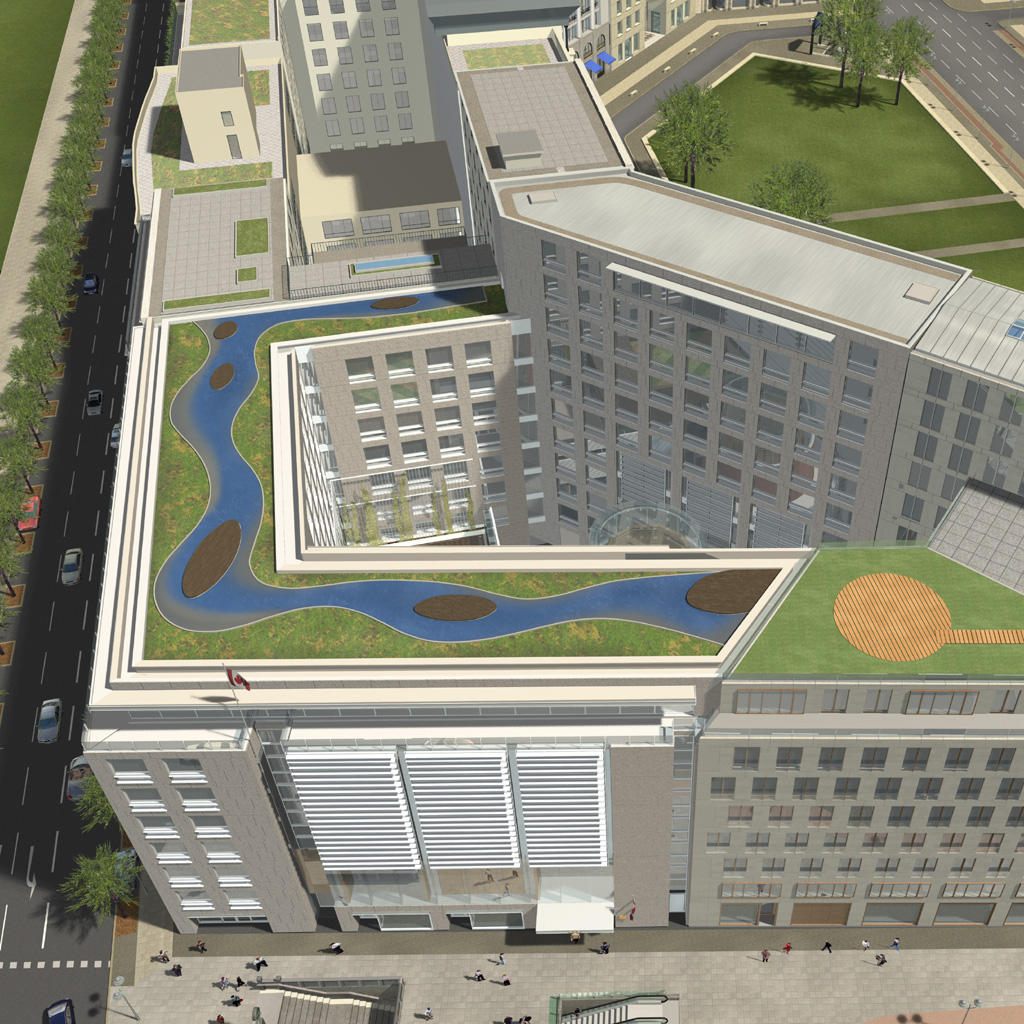 KPMB Botschaft Luftaufnahme
Foto: KPMB Architects, Toronto