King Friedrich Wilhelm 1st built Leipziger Platz between 1732 and 1738. At first, this square served as a prominent public market adjacent to the Potsdam gate. Its octagonal shape, unique in Berlin, is modelled on the Place Royale Louis-le-Grand in Paris, now called Place Vendôme.
With the industrial revolution and the expansion of the city, Leipziger Platz became an important commercial center within Berlin's borders.
Following the seizure of power by the National Socialist Party in March 1933 and until 1945, Leipziger Platz hosted some ministries of the Third Reich.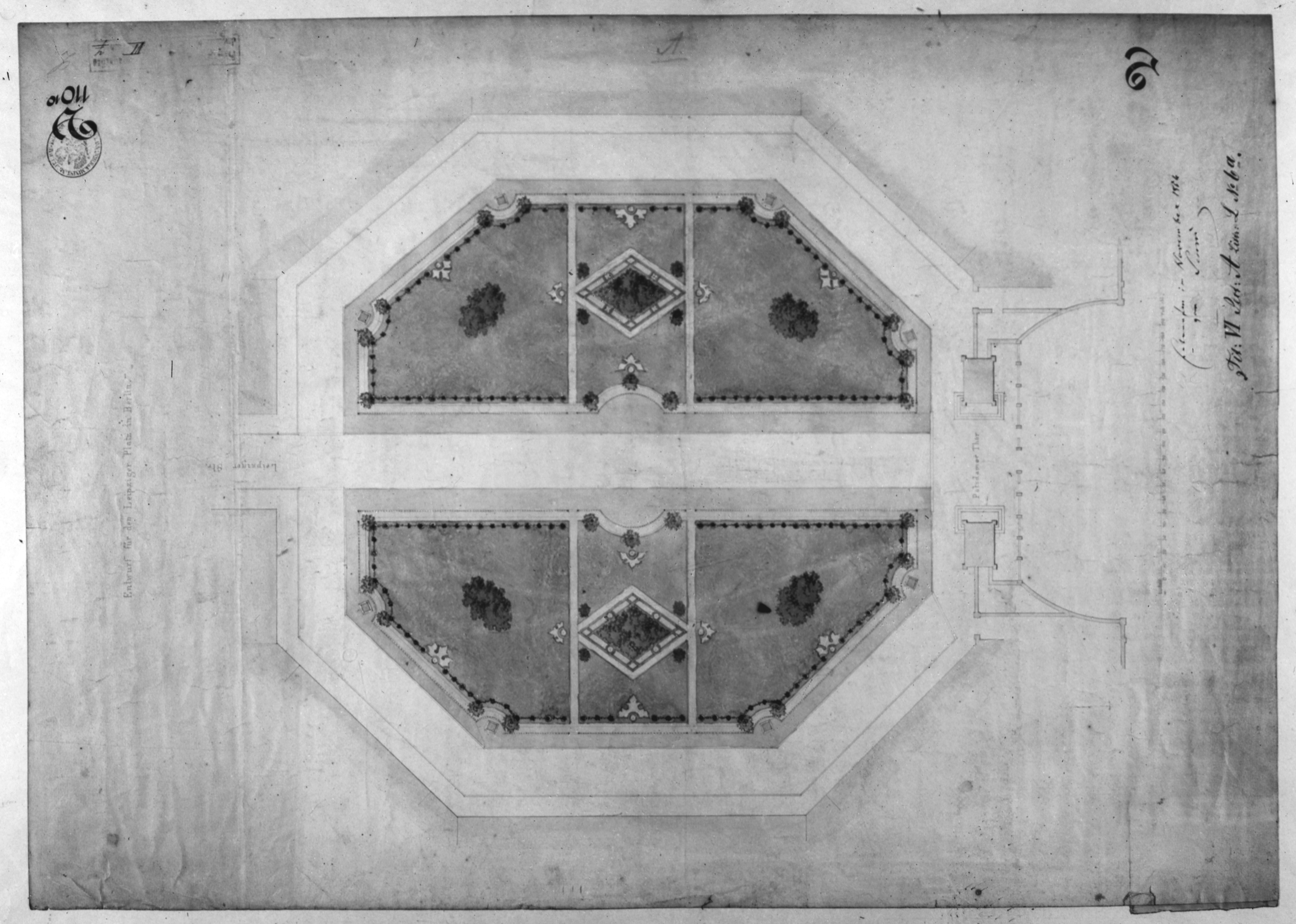 Titzenthaler, Waldemar. 1826. Leipziger Platz (Mitte).
Foto: Landesarchiv Berlin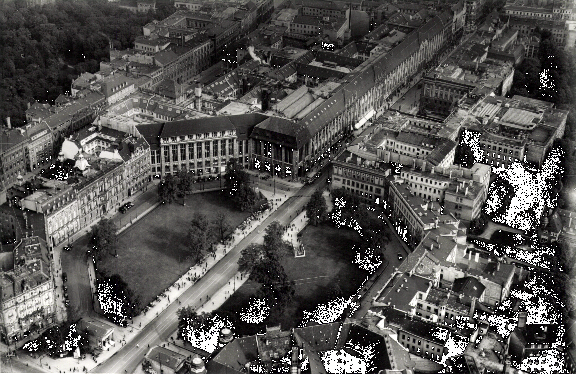 k. A. Um 1928. Leipziger Platz (Mitte)
Foto: Landesarchiv Berlin